Retailers
Experion Institute Books Retailers
You can also find our books at these fine Retailers!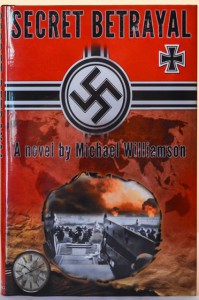 Secret Betrayal – Amazon
A novel of historical fiction that provides a gripping narrative of the depradations of war, family, and the romance that can blossom in trying times. This exciting novel Secret Betrayal follows two lovers in a heart-stopping journey through a world torn apart by war. Well-researched and full of adventure and intrigue, Secret Betrayal explores the redemptive power of love, even in times of unimaginable personal suffering and sacrifice. Fans of romance, adventure and historical fiction are sure to enjoy Williamson's gripping novel.
If you are looking for Digital Editions of Secret Betrayal, please click your preferred format.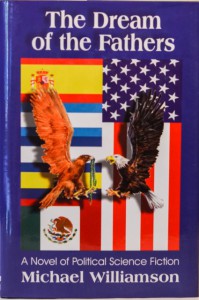 The Dream of the Fathers – Amazon
This newly published author creates an intriguing vision of our future: America in 2178 is just two years away from the country's eighty-fourth presidential election. America will never be the same. Decades of change have led the American majority to a date with destiny and one man has been propelled to the forefront of American politics. That man, the one man who will deliver the American dream to the disenfranchised majority, is Senator Steven Hidalgo.
But the opposition forces are powerful and practicality has caused them to jettison the cumbersome concepts of ethics and morality for the explicit rewards of success. Their only reality is control and their only chance at continuing that reality is bound within the next presidential election.
Welcome to politics in the twenty-second century, where loyalty and trust are heirlooms to a political landscape that takes no prisoners. But woven like a powerful incantation into the social fabric of the oppressed majority is a two hundred year old love story that offers a last glimmer of hope.
If you are looking for Digital Editions of The Dream of the Fathers, please click your preferred format.